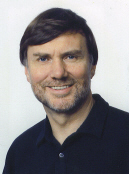 Once upon a time there was .. well you and me struggling with money, health and relationship issues. We were taught the basic rules on how to get on in life:
1. Money
– do well at school, get a secure job, work hard, get promoted, make a steady income, save for a rainy day – "money doesn't grow on trees".
2. Health
– eat properly and get adequate sleep and exercise. Get health insurance and if something goes
wrong, go to the doctor. Of course, there are some
things the doctor can't fix – hopefully you won't get any of those.
3. Relationships
– be a good person and with luck you'll fall in love and get married. If you work at the relationship and do the "right thing", everything should work out.
I have discovered that these three are the "biggies" – at some point in our lives we all start looking for answers in one or more of these areas. And the rules we were given to follow simply don't provide them.
Having started out with a heavy dose of Christianity, I moved through mid-life with an engineer's attitude of needing to be able to touch it and see it to believe in it. Then came a try at meditation. Finally, I have come to understand that there are some simple Laws of the Universe that govern our lives. Understanding these laws provides the path to money (the prosperity we seek), health (our own bodies have the solution), and loving and powerful relationships.
You can't get there by effort and you can't get there without effort.
To explain – following the basic rules given to us by our parents and others means doing things – making the required effort whether we feel good about it or not. But in truth, our real work is to figure out what we want, get into the feeling place of being there, and allow it to happen or be inspired to the right actions. It's a very different sort of effort, but it allows the Universe to orchestrate our world in ways that are not possible by effort alone.
It sounds easy and in one sense, it is – in fact there's no easier way to get what you want. In other ways, it's tough:
Firstly, you have to believe it's possible. I'm going to do my best to help you with that one if you do not already. Remember, I come from a nuts and bolts approach to life. So I encourage you to be skeptical but to read on.
Secondly, you have to break those old thought habits. Here it's a matter of finding processes that work and people that can help.
If you look for guidance on these topics of money, health and relationships, you'll get an enormous range of opinions and advice. My plan is to provide a chart for exploring from different perspectives – some from well known gurus and some from those not so well known. I'll be giving you my slant on each of them with special comments on those who helped me the most – those whose message rang true, which in the end is the only real guide we have. I'll give you their stories and I'll point you to more information if you want it.
If you reached this site early in its life, you might want to bookmark it now and come back to it as time progresses. If you're looking for some of life's answers, then in these pages, my intention is to lead you to those answers. So welcome again to money-health-relationships.com and may you attract piles of money, radiant health and those delicious relationships you've dreamed of.
"When I reunite fully with the greater part of me
When this space/time being seems to "end"
All cares about right and wrong, things done or not done, will slip away
And I will be filled with the joy of knowing that all (truly all) is well
For "God" is within me even as I am a part of All That Is.
And life does not end
While I am "here". there is nothing I should do or need to do
I am here to swim through the contrast and seek joy
And by my every thought, play my part on the leading edge of creation"
Robin Retallick
More money, better health & relationships
Updates to Money-Health-Relationships.com – a site about finding out who you are and choosing which alternate reality you want to step into.
The Abraham-Hicks Story
Abraham-Hicks, Jerry and Esther, reluctant at first, now spread the Abraham-Hicks' teachings
The Law Of Attraction Club
Terah and The Law Of Attraction Club – providing a community wherein people get answers to life's big questions.
The Law Of Attraction
The universal Law Of Attraction and how it applies.
Make Money An Easy Subject
To make money is not about "earning" a living, it's about attracting abundance.
Health
Great health can be yours – no matter where you start from.
Relationships
Unhappy with the relationships you've been attracting? Change things.
What exactly is "Supernatual"?
What exactly is "Supernatual"?
All help is really self-help. Some processes that work.
All help is really self-help. Some processes that help.
Jerry & Esther Hicks and the secret behind "The Secret"
Jerry & Esther Hicks – the secret behind "The Secret"
Jerry & Esther Hicks Withdraw From The Secret
Esther Hicks' (Abraham) Statement About "The Secret"
Questions & Answers
Questions & Answers on the Law Of Attraction
Favorite Links
Links to some highly recommended sites.
Money-Health-Relationships Site Map
Money-Health-Relationships Site Index
Contact Me
Contact Me
Money-Health-Relationships Privacy Policy & Terms Of Use
Money-Health-Relationships Privacy Policy & Terms Of Use
footer for money page